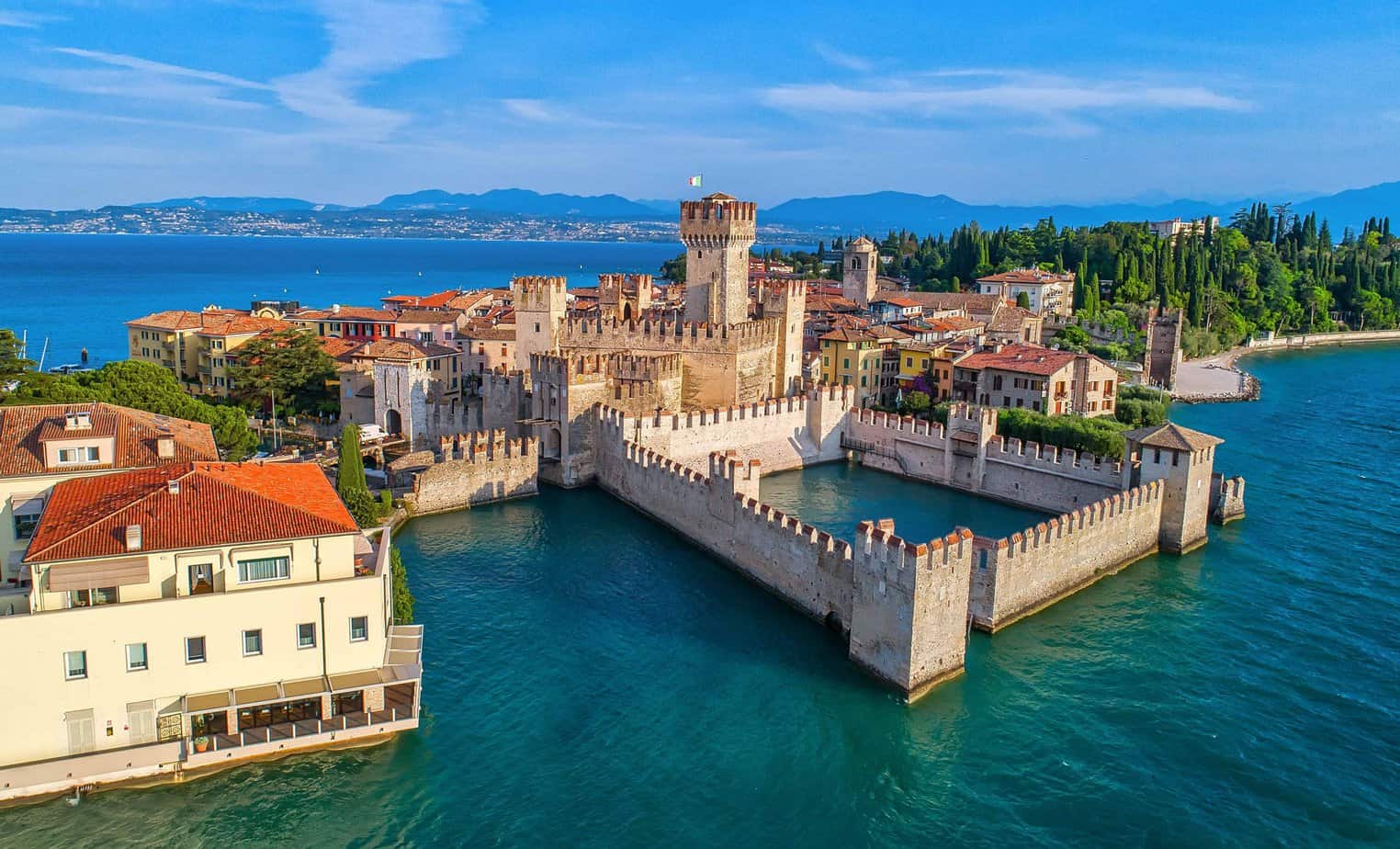 Lake Garda is one of Italy's most iconic and well-known natural wonders. It stretches for over 50 kilometers, embracing three regions: Lombardy, Veneto, and Trentino-Alto Adige. The emerald-colored waters of the lake are surrounded by hills, mountains, and picturesque villages, offering a breathtaking and constantly evolving scenery.
Lake Garda is a paradise for nature lovers and outdoor enthusiasts: its waters invite us to practice numerous water sports, such as windsurfing, kayaking, surfing, and sailing, while the surrounding mountains offer trails for hiking, mountain biking, or horseback riding. Among the activities you can participate in, there are visits to nature parks, spas, vineyards, and olive groves in the area that will make you discover the culture and tradition of the territory.
For history and art lovers, Lake Garda offers numerous opportunities to visit characteristic towns and villages that contain an immense artistic and cultural heritage, such as Desenzano, Peschiera, Lazise, Bardolino, and many more.
Do not hesitate to take a look and book your stay at our hotel on Lake Garda. We will be happy to welcome you and let you discover this enchanting place surrounded by nature and Italian culture.